News
Carl Cox et Jon Rundell annoncent la sortie d'une compilation
'Pure Intec 3' sortira le 11 novembre
JAGUAR BINGHAM
31 October 2016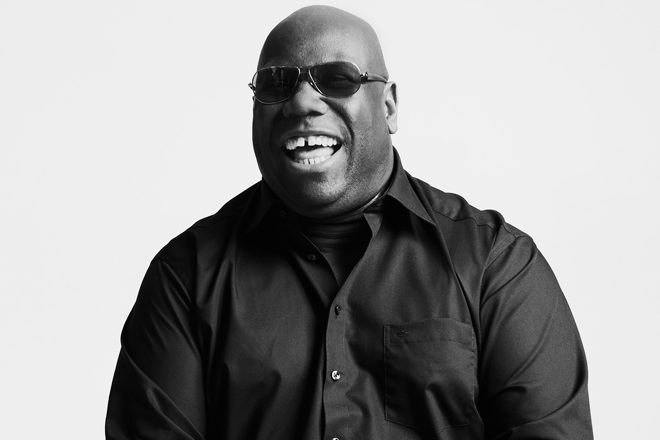 Carl Cox et Jon Rundell vont sortir une compilation en novembre intitulée 'Pure Intec 3'.
La production sera livrée sous forme d'un double CD jumelé a un téléchargement numérique. Le label Inter Digital sera largement représenté avec Josh Wink, Nicole Moudaber, Misstress Barbara, Danny Serrano, Carlo Lio, Harvey McKay, Cristian Varela, ainsi que Cox et Rundell.
L'actualité de Carl Cox est riche. En effet, Pete Tong et Bert Marcus travaillent actuellement sur le documentaire What We Started qui raconte l'histoire de Cox.
'Pure Intec 3' sera disponible partout le 11 novembre, la tracklist ci-dessous.
TRACKLIST
CD1 – Carl Cox
1.Saeed Younan – Drop It
2.Misstress Barbara – Don't Tease Me
3.Matt Sassari & D Unity – Fired Up
4.Kasbah Zoo – Shifted Control
5.Nicole Moudaber – One Day Later
6.Jon Rundell – Utopia
7.Harvey Mackay – Wrong Turn (Gero Jansen Remix)
8.Sidney Charles – Justice
9.Steve Mulder – Kusesai
10.Victor Calderone – Mole
11.999 feat Amadeas – Find The Answer (Marco Bailey Remix)
12.Carlo Lio – Love Nation
13.Copy Paste Soul – CTRL
14.Josh Wink – Talking To You (Carl Cox Remix)
15.Ramiro Lopez feat Thomas Gandey – Revolution Space
16.Drumcomplex & Roel Salemink – Awake
17.Carl Cox – Your Light Shines On

CD2 – Jon Rundell
1.Dosem – The Path
2.The Junkies – Revolution
3.Harvey McKay – Something Good
4.Danny Serrano – Paragraphy
5.Carlo Lio – Escobar Season
6.Carl Cox – Kommen Zusammen (Joseph Capriati Remix)
7.Stephan Hinz & Philipp Ruhmhardt – Kachel
8.Ian O Donovan – Gauntlet
9.Tomy DeClerque – Restart
10.DJ Jock – Raw Love
11.Fabio Neural & Alex Costa – Dillinger
12.Cristian Varela – Alarm Waves
13.Jon Rundell – Mind
14.Josh Wink – Talking To You (Jon Rundell Remix)
Load the next article...