En bref
Carl Craig sort un nouveau volume de sa compilation 'Detroit Love'
Avec Kevin Saunderson, Octave One, Rhythim Is Rhythim, et bien d'autres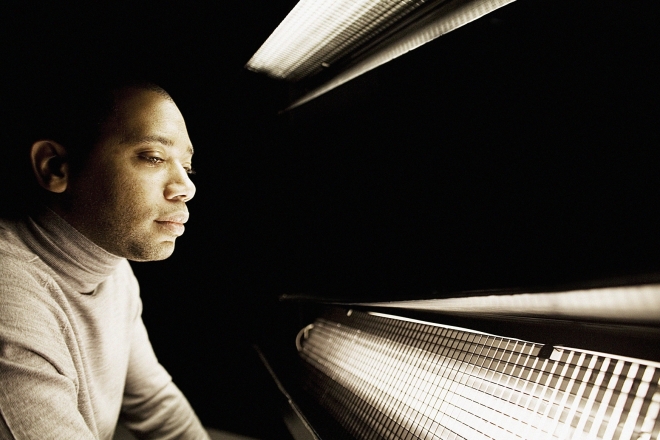 Après une première compilation réalisée en 2014, Carl Craig perpétue la légende du berceau de la techno à travers le monde, en sortant le second volume de Detroit Love.
La compilation de 19 titres s'ouvre sur les violons de 'World of Deep' de Kevin Saunderson et Virus J - un clin d'oeil à l'amour de Carl Craig pour la musique classique - et se poursuit avec des tracks de techno de Detroit pur jus avec ses touches funky comme sur 'Lights' de Mr.G.
Des tracks exclusifs de C2 et Claude VonStroke se mêlent avec des perles des débuts telles le classique 'It Is What It Is' de Derrick May sous son alias Rhythim Is Rhythim. Vous retrouverez également Ectomorph, Octave One, Waajeed, Delano Smith, Ataxia ou bien The Dirtbombs.
Cette nouvelle compilation s'inscrit dans la continuité de sa série d'événements Detroit Love, qui a déjà invité une flopée de DJs internationaux sur scène, de Jay Daniel à Seth Troxler.
Tracklist :
1. Kevin Saunderson — World of Deep (ft.Virus J)
2. Dave Aju & thatmanmonkz ft. Foxxee — They Sleep We Love (Sev's Bay Area Remix)
3. Green Velvet & Carl Craig — Rosalie
4. Octave One — Rock My Soul (Reborn Mix)
5. Waajeed — Power in Numbers
6. Sophie Lloyd — Calling Out (Floorplan Extended Revival Mix)
7. BMG & Sal P — Credit Card (Gay Marvine remix)
8. Claude VonStroke — My Love Check
9. DJ Minx — Do It All Night (C2 Edit)
10. Delano Smith — Safe Place
11. Gaiser — For Balance
12. Mr G — Lights (G's Out Dub)
13. Mirko Loko & Stacey Pullen — Formulaic Mode
14. Ataxia — Oblivion
15. Brain — Boss
16. Mister Joshooa — Kickflip
17. Rhythim Is Rhythim — It Is What It Is
18. Ectomorph — Satori
19. The Dirtbombs — Alleys of Your Mind