Premières
Exclu : The Hysterical Advisory Issue chez Kitsuné
La 18e Maison-Compilation du label franco-japonais
Clark Engelmann
17 November 2016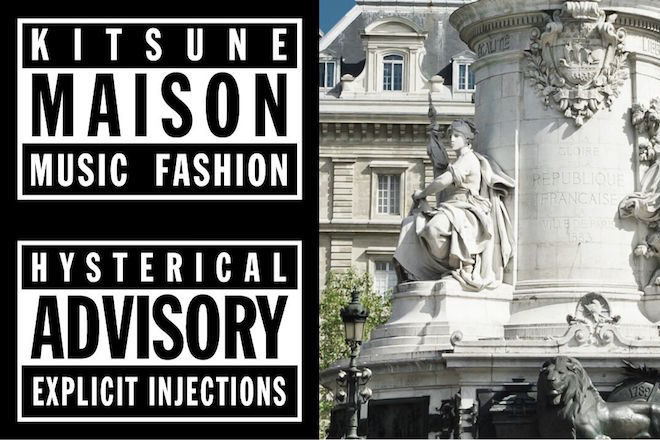 La maison au Renard lance demain sa 18e Maison-Compilation ; The Hysterical Advisory Issue. Nouveaux horizons sonores en perspectives, ici on flirt avec la chill trap, l'électro-pop tantôt funky tantôt teintée de Soul ou encore un R&b futuriste léché, chiadé ; chacun des morceaux possède un univers musical bien à lui, pour autant, le résultat d'ensemble de The Hyterical Advisory Issue est harmonieux, totalement ancré dans l'ère du temps. C'est le genre de compil parfaite pour affronter l'hiver bien au chaud et s'évader un instant du gris et de la morosité parisienne en découvrant ces artistes venues des quatre coins du monde.
Une fois n'est pas coutume, Kitsuné a apporté un soin tout particulier au visuel de sa 18e compilation. La pochette est signé Cali Thornhill Dewitt, designer et photographe américain, qui s'amuse ici à détourner les codes du hip-hop. Allant jusqu'à se les réapproprier totalement dans la nouvelle collection capsule de la maison franco-japonaise qui, une fois encore, méle avec brio mode et musique.
Sortie prévue le 18 novembre 2016. Découvrez en avant-première l'intégralité de l'album.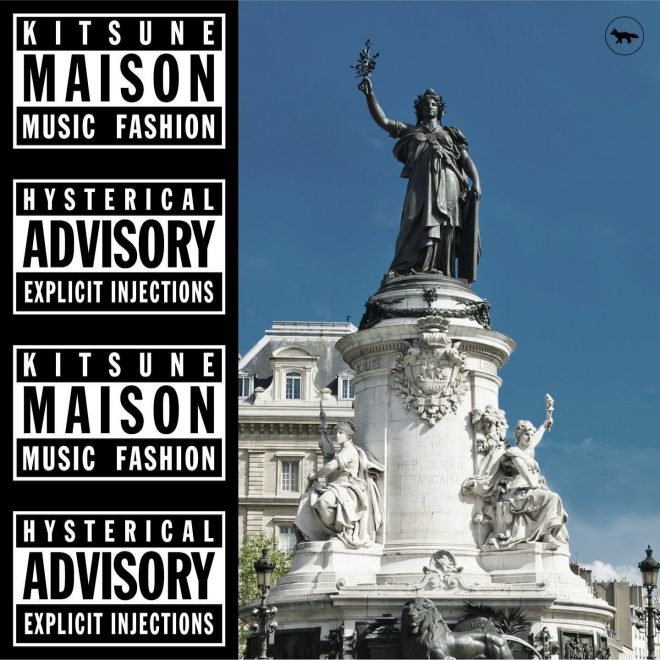 Tracklist
Manast LL' – Adrian LL' (2016 Edit)
Les Gordon – Paradise (feat. ADI)
Human Movement – Right Thang
Parcels – Myenemy
GIRLI – Too Much Fun
Samito – Cem Cem (feat. Mabika & Muneshine)
Courts – Feel My Love
Pusher – Tell You (feat. Hunnah)
Adian Coker – Krispy
XXX – How Feet Is Your Love
VenessaMichaels — Like That (feat. Jackson Breit)
SAKIMA — Snake Boy City
Matveï – Alone
SAINt JHN – Roses
Johan – High in the Woods
Leisure – Control Mysel
Load the next article