En bref
Toute l'histoire de la rave culture dans un diagramme inspiré des circuits de la TB-303
Un hommage à 900 moments clés de l'histoire de la musique électronique
La Rédaction
31 July 2018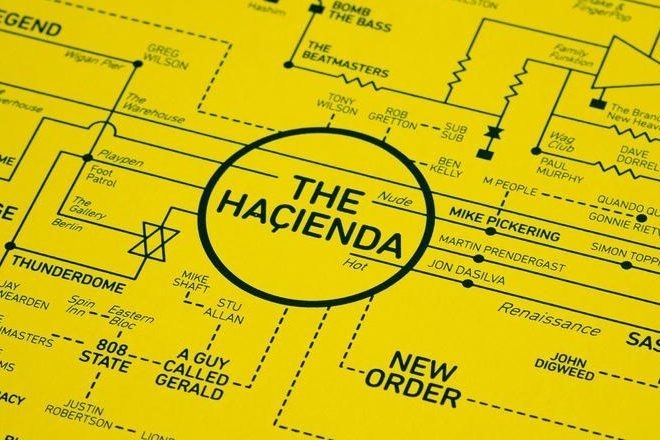 Le studio d'art anglais Dorthy a créé un diagramme qui schématise l'histoire de la dance music et de la rave culture.
The Acid House Love Blueprint célèbre plus de 900 clubs, musiciens, DJs, sound systems, labels, free parties et stations de radio qui ont joué un rôle crucial dans le développement de l'acid house et qui ont eu un impact notable dans l'implémentation de la dance music comme un phénomène global.
De la résidence au Paradise Garage de Larry Levan à la révolution culturelle qu'était le Second Summer Of Love, le poster retrace les événements, les espaces, les groupes et les individus qui ont joué un rôle prépondérant dans le développement du mouvement, sur ce circuit schématique inspiré du synthétiseur de basses TB-303.
Quelques DJs de grande notoriété figurent également sur cette complexe et complète impression bleue tels que Frankie Knuckles, The Belleville Three, Tiësto, Pete Tong, Sasha, Carl Cox, Danny Rampling, Massive Attack, Daft Punk, The Chemical Brothers, Paul Oakenfold et bien d'autres.
L'affiche a pour dimension 60x80 cm et existe en deux coloris, l'original bleu royal et un autre aux couleurs du Summer Of Love, jaune industriel. Elle est vendue 35 livres soit environ 40€.
Vous pouvez la voir et l'acheter en ligne ici.