En bref
La saga de compilations DJ-Kicks revient avec DJ Tennis
Avec non pas un, mais deux disques rien que pour lui.
Camille-Léonor Darthout
15 June 2017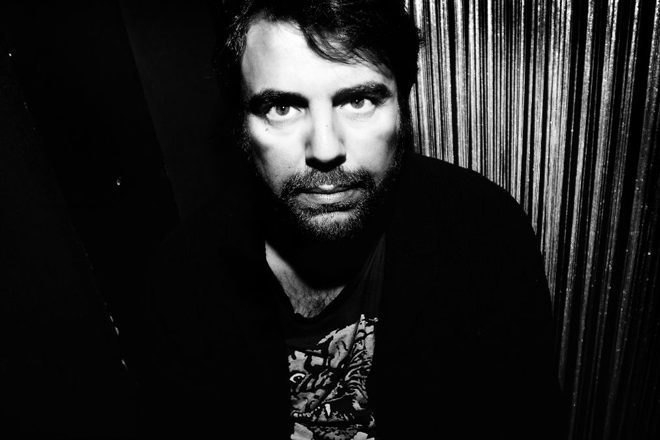 DJ-Kicks, la série de compilations initiée en 1995 et qui donne naissance au label Studio!K7 en vue du succès des premières éditions, s'apprête à sortir son nouvel opus.
Un nouvel épisode musical prévu pour le 14 juillet et conduit par l'italien DJ Tennis, fondateur du plus gros label rock et électro d'Italie Life And Death. De son vrai nom Manfredi Romano, le DJ aura le privilège de sortir non pas un mais deux disques sur la série.
Pressées sur double CD et triple vinyle, les compilations incluront quatres titres exclusifs dont le titre «Certain Angels» en featuring avec Fink, une nouvelle version de Pole et Frank Brettschneider ainsi qu'un titre inédit des Red Axes «Paratrooper» . Les deux disques feront également appel aux talents de producteur de Jon Hopkins, Kenny Dixon Jr, Robert Hood, Bochum Welt et plus encore.
En attendant la sortie des deux compilations de DJ Tennis sur Dj-Kicks, prévues pour le 14 juillet prochain, vous pouvez d'ores et déjà profiter leur tracklist.
CD1
01. K. Leimer - Acquiescence
02. Bochum Welt - La Nuit
03. Alva Noto + Ryuichi Sakamoto - Aurora
04. Jon Hopkins - Vessel
05. Adam Johnson - Anex
06. Pole - Raum 2 (DJ Tennis Technoid Version)
07. Monolake - Pio
08. Byetone - Neuschnee
09. Mouse on Mars & Atom TM - Key My Brain
10. Bauri - Twinkle Stars
11. Rival Consoles - Recovery
12. Oval - Textuell
13. Isolée - Allowance
14. Caribou - Melody Day (Four Tet Remix Featuring Luke Lalonde, Adem And One Little Plane)
15. D'Arcangelo - N-Tower
CD2
01. Basic Channel - Q Loop
02. Frank Bretschneider - Go! Said The Bird (Tennis Version)
03. Red Axes - Paratrooper
04. Traumprinz - Intrinity
05. Robert Hood - Escapes (6:47)
06. Kenny Dixon Jr. - Soul Sounds
07. Rhythm & Sound - Mango Drive
08. Marcello Giordani - Perché non Vuoi Ballare?
09. The Other People Place - Let Me Be Me
10. Biosphere - Ikata-1
11. Roby J - Crossed Movements (LOM Extended Version)
12. MBG - Jumping Trip
13. Loscil - Sickbay
14. Maribou State - The Clown Feat. Pedestrian (Axel Boman Remix)
15. DJ Tennis feat. Fink - Certain Angles (DJ-Kicks)
16. Kona Triangle - Astorias Ascent
Camille est rédactrice stagiaire à Mixmag France. Suivez-la sur Twitter.
Load the next article