Classics
Helena Hauff célèbre la sortie de son nouvel EP avec 1h de mix pour Solid Steel
« Petite sélection de sons électroniques feel-good venus du cœur de Hambourg gentrifiée »
Camille-Léonor Darthout
1 November 2017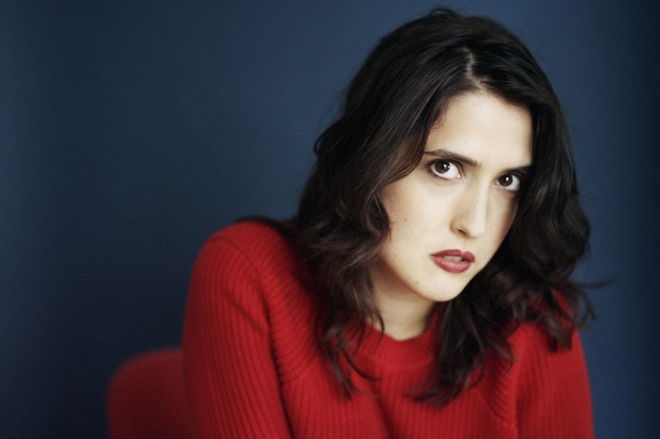 Au début du mois, on vous annonçait l'arrivée de Helena Hauff sur le label londonien Ninja Tune, fondé par le duo Coldcut. Avec son nouvel EP Have You Been There, Have You Seen It, la productrice allemande originaire de Hambourg affirme une techno d'humeur plus lunatique et émotionnelle.

Pour célébrer cette sortie tant attendue, parue le 27 octobre dernier, Helena Hauff a réalisé un mix de 65 minutes pour le show de Solid Steel, diffusé sur la radio anglaise NTS. Une émission fondée par les deux membres de Coldcut Matt Black et Jonathan More et dérivée de la collection éponyme destinée à répertorier des mix exclusifs d'artistes signé sur Ninja Tune.
Helena Hauff décrit la musique utilisée dans son set comme « une petite sélection de sons électroniques feel-good venus du cœur de Hambourg gentrifiée ». Écoutez le mix d'une heure de musique électronique grinçante, vivifiante et hambourgeoise d'Helena Hauff ci-dessous.
Tracklist:
01.The Pulse Projects – "Black Catalogue Rituals"
02.Damcase – ‎"PI03.1″
03. Datasmok – "004"
04.I-F – ‎"Lost Tracks For Lost Minds"
05. The Exaltics – "Leave The Ship Now!!!"
06. V_3.378 – "Gateway"
07. Cestrian – "Hearse"
08. Adapta – "Kord Port"
09. Q-Chip – "Pleasure Anxiety"
10. Hieroglyphica – "Atomic"
11. One Day In Metropia – "Homeless" (Credit 00 Rmx)
12. Volruptus – "Alien Transmission"
13. N.F.D. – "Robot"
14. Exterminador – "Aboriginal Nations"
15. Lowfish – "Bitter"
16. Subhead – "021"
17. Helena Hauff – "Continuez Mon Enfant Vous Serez Traité En Conséquence"
Load the next article