En bref
Kerri Chandler célèbre 25 ans de Madhouse
Avec Roy Ayers, DJ Steaw, Demuja, DJ Deep et bien d'autres
Camille-Léonor Darthout
26 July 2018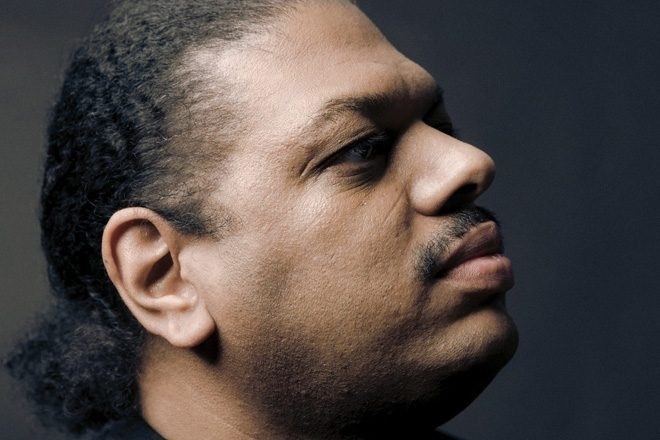 Kerri Chandler, producteur house et garage mondialement reconnu pour ses titres prodigieux comme 'Rain', 'Atmosphere', 'Music' et 'Where is Love', célèbre les 25 ans de Madhouse Record, le label qu'il a fondé en 1992.
L'artiste fondateur de la deep house aux côtés de Larry Heard invite une sélection des producteurs internationaux signés sur sa maison de disque sur des remixes et des originaux. Une sortie complétée par un vinyle de 8 samples et un mix de Kerri Chandler. Sa compilation de 25 tracks intitulée 25 Years Of Madhouse est prévue pour le 7 septembre prochain.

Parmi les artistes qui ont collaboré sur le projet, il y a évidemment le patron du label Madhouse Record, qui propose plusieurs remixes et inédits. Le français DJ Deep, comparse du producteur américain signé sur son second label Kaoz Theory, sur lequel il sortait il y a tout juste un an l'EP 'TUESDAY RECORD SHOPPING IN PARIS', propose un remix du morceau de Chandler 'I Feel It' paru en 1995 sur l'EP Finger Printz.
Demuja, nouvelle recrue autrichienne du label, anciennement signé sur House Puff sur lequel il a sorti l'incontournable 'Do you want my love', propose lui aussi un remix du patron du label et de Matrix. Cette collaboration apparaît en 2002 sur Madhouse avec l'EP Get Out de Matrix, où le titre éponyme est initialement remixé par Kerri Chandler.
DJ Steaw, patron du label Rutilance Recordings depuis 2013 et qui a déjà fait une apparition sur l'excellent Local Talk Records, propose un titre original intitulé 'Bel Air'. L'EP éponyme 3 titres sortait l'an dernier sur Madhouse.
Légende vivante, Roy Ayers figure également sur la tracklist de la compilation. Producteur, interprète, compositeur : à 77 ans, Roy Ayers est ce qu'on peut appeler un artiste complet. Il prête sa voix soul sur le titre 'Good Vibrations' featuring Kerri Chandler sorti en 2003, morceau qui reboost l'énergie avec sa mélodie jouée au xylophone et remasterisé pour l'occasion.
Découvrez les nombreux autres titres de la compilation 25 Years Of Madhouse disponible le 7 septembre sur Madhouse Records. Tracklist ci-dessous.
Tracklist
01. Grampa, Kerri Chandler - I Loved You (Kerri Chandler Remaster)
02. Kerri Chandler - Insomnia Again (Will Saul's 'Keeping It On' Edit)
03. Kamar, Kerri Chandler - I Need You (Rocco Rodamaal's 222 Mix)
04. Kerri Chandler - Up And Away (Kerri Chandler Remaster)
05. Isis - Hanging On
06. Sebb Junior - Don't Stop (25th Anniversary Re-Edit)
07. Lafayette, Kerri Chandler - Better Late Than Never (Kaoz 6:23 Mix) (Kerri Chandler Remaster)
08. Stratosphere, Kerri Chandler - Track 3 (Kevin Over's Acid Rework)
09. CPEN featuring Bluey Robinson - I'm Searching (Radio Edit)
10. 50% - Tight Up (Murk Miami Boys Mix) (Kerri Chandler Remaster)
11. Roy Ayers, Kerri Chandler - Good Vibrations (Mad Mix) (Kerri Chandler Remaster)
12. Kerri Chandler - I Feel It (DJ Deep's 2018 Retouch)
13. Kerri Chandler, Jerome Sydenham - Powder (Jimpster Remix)
14. Voyeur – Why
15. Jill Riley, Kerri Chandler - I Can't Stand It (Media Mix) (Kerri Chandler Remaster)
16. Dreamer G - I Got That Feelin' (Josh Butler Remix)
17. Matrix (US), Kerri Chandler - Get Out (Demuja's 'It's Late' Remix)
18. Roog, Dennis Quin featuring Berget Lewis - Igohart (VIP Mix)
19. DJ Steaw - Bel Air
20. Kerri Chandler - Dat Da Da (Kerri Chandler Remaster)
21. Kerri Chandler - Something Wrong (Kerri Chandler Remaster)
22. Kerri Chandler – Where Is The Love (Kerri Chandler Remaster)
23. Kerri Chandler – The Boom Can (Adesse Versions Edit)
24. Christopher McCray – Get It Right (Mad Mix) (Kerri Chandler Remaster)
25. Arnold Jarvis, Kerri Chandler – Music Is My Friend (Kerri Chandler Remaster)