En bref
Michael Mayer aux rênes de la prochaine compilation DJ-Kicks
Sortie prévue le 19 Mai sur !K7
Marie-Charlotte Dapoigny
6 April 2017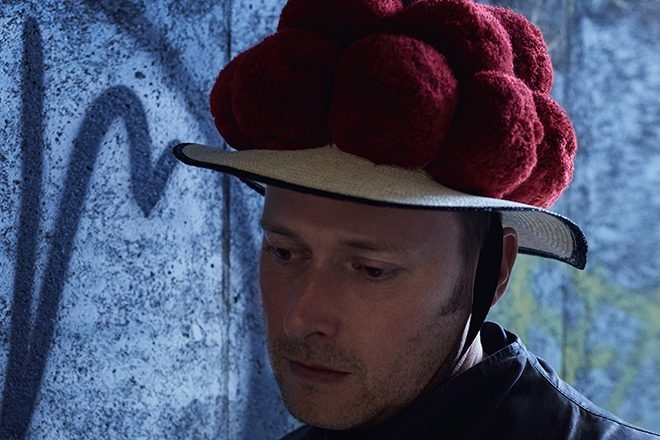 Michael Mayer, fer de lance de la maison allemande Kompakt, est aux rênes du nouvel épisode de la prestigieuse série de mixes 'DJ-Kicks' d'!K7.
La sortie de 16 tracks comprend des morceaux de Moderat, Prins Thomas et Throbbing Gristle, ainsi que trois remixes et une sortie inédite de Mayer.
L'année dernière, le co-fondateur de Kompakt avait sorti un album intitulé & qui l'avait vu collaborer avec Kölsch, Miss Kittin et Roman Flügel. Un projet qui s'est pas sans relation avec cette sortie : décrivant son nouveau mix, Mayer a affirmé « en théorie, l'approche était similaire sur les deux projets. Sur &, j'ai rassemblé des gens qui m'étaient proches. Sur Kicks, c'étaient des titres qui me sont chers. »
« Tous les morceaux utilisés ont traversé le paradis et l'enfer avec moi. Ce sont devenu mes compagnons. Le seul critère était d'aller d'aventures en aventure et regrouper ces amis pour la création de ce mix. Je voulais qu'il soit aussi personnel que possible. »
Retrouvez la tracklist complète ci-dessous et rendez-vous ici pour les pré-commandes.
01. Peter Zummo - The Tape Is Chill
02. Michael Mayer - The Horn Conspiracy (DJ-Kicks)
03. Bvoice, Anrilov, Danilov - Papas Groove (dOP & Masomenos Remix)
04. SAVE! - The Darkness (I:Cube Remix)
05. Justus Köhncke - Feuerland
06. CSS - Honey (Michael Mayer Remix)
07. Alter Ego - Gary
08. Kasper Bjørke - Apart feat. Sísý Ey (Michael Mayer Remix)
09. Lionheart Brothers - The Drift (Prins Thomas Diskomiks)
10. Mekon feat. Marc Almond - Please Stay (Röyksopp Remix)
11. Dreems - Mirages (Michael Mayer Remix)
12. Boreal - Canopy Target
13. Throbbing Gristle - Hot On The Heels Of Love (Ratcliffe Remix)
14. Death In Vegas - Consequences Of Love (Chris & Cosey Remix)
15. Idioma - Landscapes
16. Jon Hopkins - Abandon Window (Moderat Remix)
Marie-Charlotte est rédactrice web pour Mixmag France, suivez la sur Twitter.

Load the next article