En bref
A voir : une rare interview de Frankie Knuckles par Nicky Siano
Hommage à un artiste majeur
Nora Djaouat
30 March 2017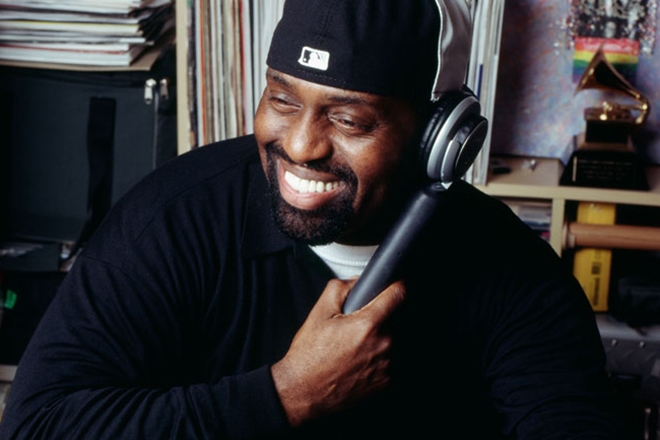 La disparition de Frankie Knuckles – l'un des parrains de la house music – le 31 mars 2014 a marqué les esprits et l'histoire de la culture américaine. Reconnu et admiré tant par ses pairs que par des personnalités politiques – notamment Barack Obama qui fit renommer à son nom la rue où se dressait le mythique Warehouse de Chicago – de nombreux documentaires se sont intéressés à son personnage.
On retient le récent Frankie Knuckles and The Roots of House Music de la série documentaire Unsung ou encore Love Is The Message: A Night At The Gallery réalisé par Nicky Siano, un DJ et producteur connu pour ses remixes mais également pour son club baptisé The Gallery où Frankie, alors adolescent, découvrait pour la première fois le monde de la nuit.
A l'approche du troisième anniversaire du décès de Frankie Knuckles, Nicky Siano a diffusé sur Youtube l'intégralité de l'interview dont il s'est servi pour son documentaire. Dans un court message accompagnant la vidéo, il explique : «Cette interview a été faite pour le documentaire Love Is The Message. Vous pouvez m'entendre questionner Frankie mais je n'apparais pas à l'écran. Frankie est tellement vibrant, et vivant dans cette interview de 34 minutes, j'aime me souvenir de lui ainsi.»
Dans cette vidéo, on voit Frankie se rappeler de ses premières soirées en club, où il se rendait dès l'ouverture car l'entrée était gratuite la première heure. Interrogé par un Nick Siano très curieux, Frankie plonge dans ses souvenirs, il parle de son ami Larry Levan mais également de la célébrité et des glorieuses soirées qui ont bâti la réputation de The Gallery. Une belle manière de se souvenir de cet artiste majeur dont les titres résonnent encore dans les clubs du monde entier.
Nora est contributrice freelance pour Mixmag France, retrouvez-la sur Twitter.