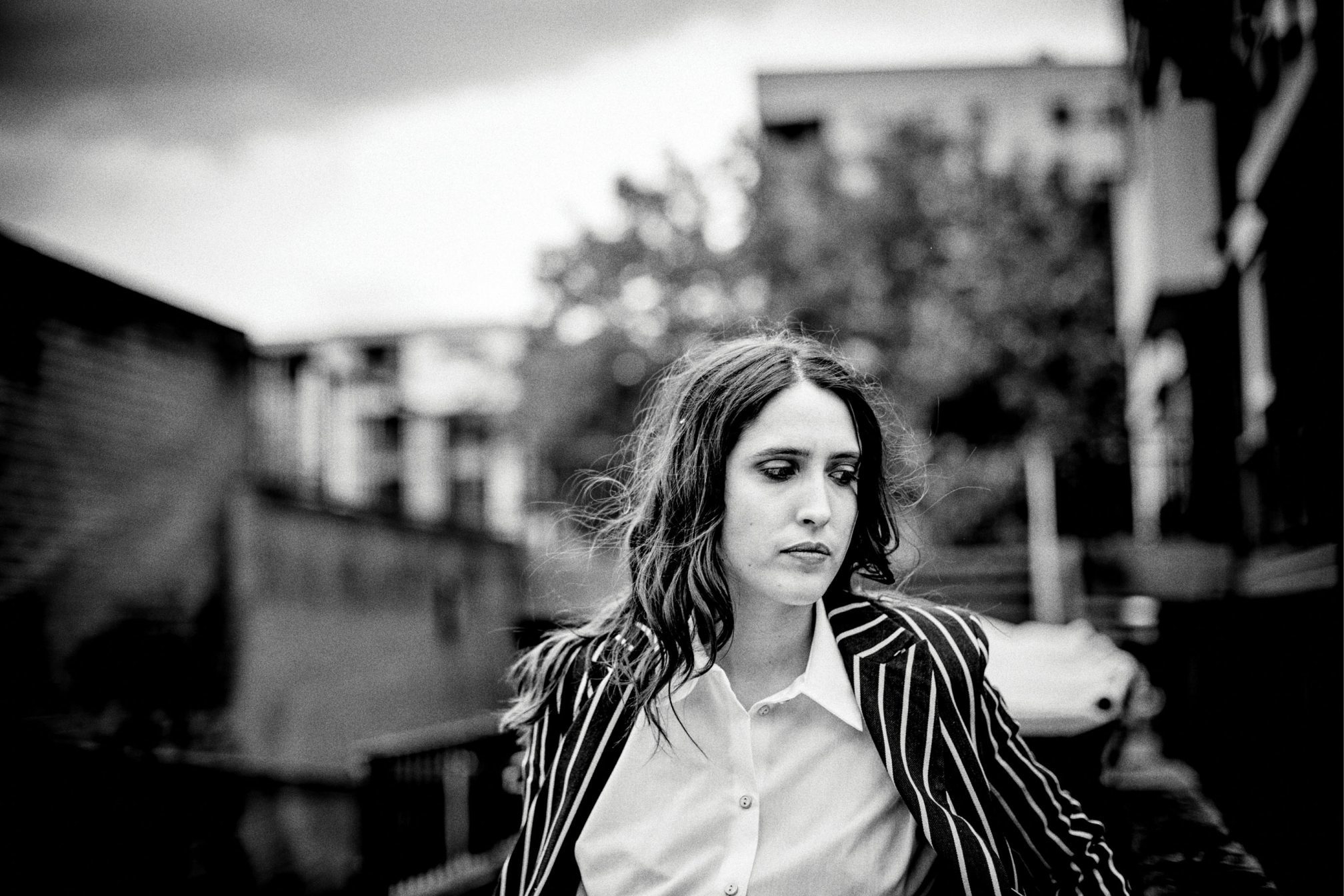 Mag
Guest Mix : Helena Hauff
La Rédaction
25 July 2018
Superstar qui n'a jamais compromis sa vision de la musique, Helena Hauff incarne tout ce que la dance music peut représenter de meilleur.
Ses sets sont de vrais ascenseurs émotionnels, dont la puissance n'a d'égale que son sens du dynamisme. Chaque fois, les mixes de l'artiste hambourgeoise sont un moment à part. Récente gagnante du prestigieux trophée «Essential Mix of the Year» décerné par la BBC Radio 1, son mix In Session en 2016 est un hommage à la scène de Francfort de la fin des années 80 et du début des années 90, l'un des plus pointus jamais publié sur Mixmag.
Nous avons le plaisir de dévoiler son Cover Mix qui garde cette énergie incroyable, fulgurante, qui emprunte à l'acid, à la techno, à l'électro, au break et même au hip-hop avec une irrésistible vigueur.
Si certaines personnes voient en son style quelque chose d'obscur et d'émotionnel, d'autres pourront y trouver de l'amour et de la joie dans les morceaux qu'elle sélectionne. Il n'y a qu'un seul vrai mot qui peut qualifier la musique dHelena Hauff : « BANGIN ».
Tracklist :
1. Schizolectric 'Scintillator Operator' (Audiofugitives)
"BANGIN'"
2. XᴧN 'B2B' (Private Persons)
"BANGIN'"
3. Alonzo 'Doctor City' (Kraftjerkz)
"BANGIN'"
4. CYRK 'Memorial' (CYRK Music/ unreleased)
"BANGIN'"
5. Blackmass Plastics 'Trident' (Uglyfunk)
"BANGIN'"
6. Detroit's Filthiest 'Ultra Violent' (Bass Agenda Recordings)
"BANGIN'"
7. Jensen Interceptor 'Bubble Boy' (E-Beamz)
"BANGIN'"
8. Locked Club 'Baikal Boogie' (Private Persons)
"BANGIN'"
9. Sansibar 'Nonstop' (FTP)
"BANGIN'"
10. Squaric 'For Varden Pikre' (Martyn Hare remix) (Diffuse Reality)
"BANGIN'"
11. The Dexorcist 'Nu Contact' (SMB Records)
"BANGIN'"
12. Galaxian 'Life Force' (Return To Disorder)
"BANGIN'"
13. Somatic Responses 'Missile Test' (Cross Fade Enter Tainment / CFET)
"BANGIN'"
14. A1 People 'Nil And Zero Intellect' (Hydrogen Dukebox)
"BANGIN'"
15. Kronos Device 'The Structure' (Battle Trax)
"BANGIN'"
16. Electronome 'Bro' (Interr-Ference Communications)
"BANGIN'"
17. Helena Hauff 'Barrow Boot Boys (Ninja Tune)
"BANGIN'"
18. Uasmi Nasser 'Title Unknown' (self-released)
"BANGIN'"
Next Page