En bref
Moby: "Le gouvernement russe fait chanter Donald Trump"
Il affirme tenir des informations de proches de la Maison Blanche
Dave Turner, Marie-Charlotte Dapoigny
14 February 2017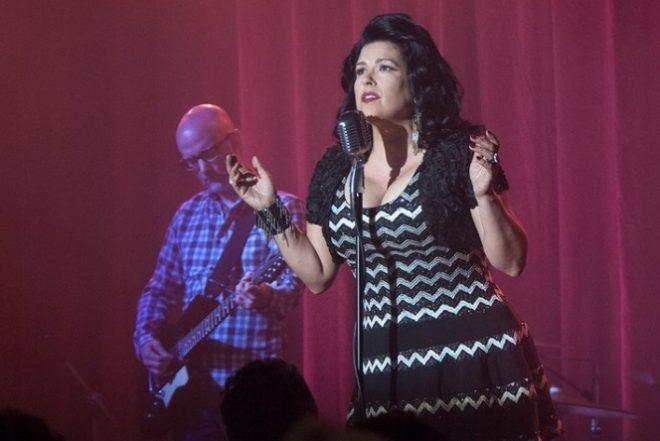 Moby n'a jamais fait preuve de subtilité en ce qui concerne son opinion de Donald Trump et ses derniers commentaires ne sont pas en reste.
Postant sur son compte Instagram, le DJ New-Yorkais a dit qu'il avait entendu de ses sources - ses amis qui travaillent à Washington D.C. - un certain nombre d'informations au sujet du président.
D'abord, il affirme que le fameux dossier à scandale, "soit-disant russe", qui montre les frasques du président, est "100 pour 100 fondé", ajoutant que Trump fait l'objet de chantage de la part du gouvernement russe.
Il écrit également que l'administration Trump est de connivence avec le gouvernement russe "depuis le début" et que les navires de guerre américains postés près des côtes de l'Iran seront attaqués pour agir comme "prétexte pour l'invasion" du pays.
"Il y a des plans venu de la droite pour se débarrasser de Trump", il ajoute, désignant le parti Républicain et citant leurs donateurs, comme les frères Koch, au nombre des dissidents.
Son point final se lit: "les services de renseignement du monde entier, et ici aux Etats Unis, sont horrifiés par l'incompétence de l'administration Trump, et travaillent à faire recueillir les informations qui mèneront à des renvois au plus haut niveau et enfin, à l'empêchement du président."
Moby a fait état de ses sentiments anti-trump à de nombreuses reprises, décrivant le candidat comme "le pire du pire" et refusant de jouer à son inauguration.
Retrouvez le post dans son intégralité ici:

Sur les réseaux sociaux, les réactions vont de l'incrédulité à la surprise, en passant par la surenchère, les possibles réactions de Trump et à la spéculation sur les sources en question.
I might believe that Moby has dirt on Russia's deal with Trump if Courtney Love hadn't made such a balls of finding flight MH370 that time.

— Damien Owens (@OwensDamien) February 13, 2017
Moby a ensuite répondu à ses détracteurs par un second message sur son compte Twitter: "La plupart des informations cité sont de notoriété publique, ou en passe de l'être. En espérant aussi que les plans d'attaque de l'Iran seront déjoués."
most of the info i referenced is of public record, or will be relatively soon. also hoping #trump #bannon iran war plans are thwarted.

— moby XⓋX (@thelittleidiot) February 13, 2017
Pour finir par poster une photo de clown sur son compte Instagram: "peut-être ne suis-je qu'un clown chauve qui ne sait rien."