En bref
Dame-Music sort son 35e EP avec Boo Williams, Milton Bradley, The Analogue Cops et Bloody Mary
Le label berlinois célèbre dignement son septième anniversaire
Clark Engelmann
23 May 2017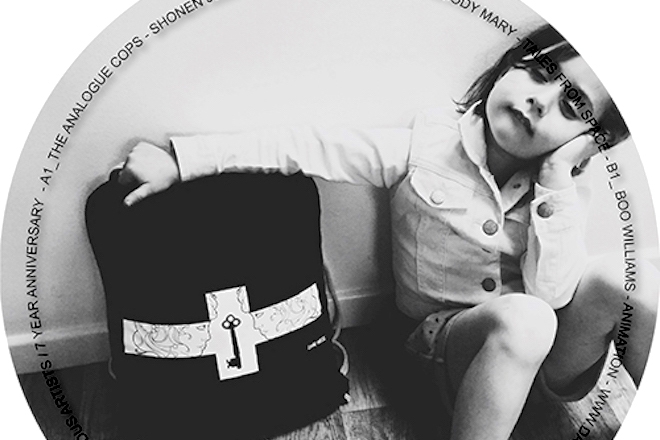 Dame-Music, le label fondé par la DJ et productrice allemande Bloody Mary célèbre son septième anniversaire en sortant son trente-cinquième EP. Cette sortie compte trois tracks et réunit un joli panel d'artistes tels que Boo Williams, le duo italien The Analogue Cops, Milton Bradley et Bloody Mary en personne.
Depuis ses débuts, Dame Music propose une sélection musicale recherchée, oscillant entre house, dub techno et techno. Privilégiant des sonorités brutes et analogiques, Bloody Mary a su s'entourer d'artistes qui partagent la même vision qu'elle.
Alors que Boo Williams n'en n'est pas à sa première sortie - conf. The Jaydes - Area 89 - Dame-Music 025 -, Milton Bradley et The Analogue Cops font leurs débuts sur le label berlinois.
Tracklist
A1 - Shonen Jump - The Analogue Cops
A2 - Tales From Space - Milton Bradley vs Bloody Mary
B - Animation - Boo Williams

Dame-Music 35 - 7th anniversary EP sort en vinyle le 30 juin prochain. Découvrez dès maintenant les snippets et précommandez-le ici.