Classics
​Hunee confirme ses talents de digger dans son dernier Essential Mix
Un voyage sur cinq décennies à la rencontre de différents genres musicaux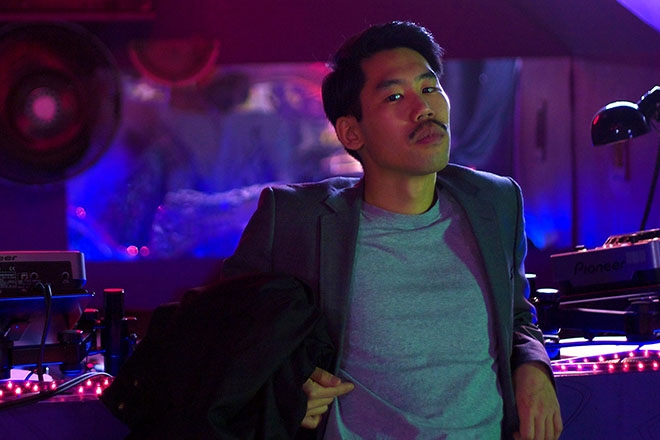 Un Essential Mix est un moment plutôt glorifiant dans une carrière, surtout au regard des artistes qui se sont prêtés à l'exercice au cours des vingt dernières années : Daft Punk, Jeff Mills ou encore Carl Craig, pour ne citer qu'eux.

Hunee, devenu très populaire grâce à ses mixes défricheurs et à sa bonne humeur communicative, est le dernier en date à être passé dans le studio de Pete Tong. Si ses talents de DJs sont déjà bien connus des amateurs, Hunee prouve une fois de plus qu'il est un fin digger. Avec son mix de deux heures, il vous fera voyager sur cinq décennies à la rencontre de différents genres musicaux, de l'acid de S.O.N.S. à l'ambient du mexicain Jorge Reyes.
Pour ceux qui voudraient voir ses talents de DJ de plus près, on vous conseille de ne pas louper son passage au Macki Festival le 1er juillet prochain. Il sera en compagnie de l'équipe Rush Hour pour les 20 ans du disquaire/label et se produira pour l'occasion en B2B avec son mentor Antal.
Et si certains hésitent encore quant à la manière de prononcer son nom, voilà de quoi régler le problème :



Tracklist

1. Hiroshi Yoshimura — Creek [Air Records]
2. June11 — White Bird [Stroom]
3. Martin Kornberger & Volker Kuhn — Violet Jewels [Syntape]
4. Andy Rantzen — Will I Dream [Efficient Space]
5. Karamika — Ton 6 [ESP Institute]
6. Paschen's Law — Magnifying Transmitter [Walhalla Records]
7. Bufiman — Peace Moves [Dekmantel]
8. Senyaka — Bayanyonyoba [Rush Hour]
9. Unknown Artist — Untitled (Jonny Rock Edit) [CockTail d'Amore Music]
10. Albion — Midnite Magic [People Must Jam]
11. Carlos Cutaia — Operativo [Emotional Rescue]
12. Frak — 888 [Kontra-Musik]
13. S.O.N.S. — Acid Dreams (Trance Jungle Mix) [S.O.N.S.]
14. Daywalker & CF — Easter [L.I.E.S.]
15. Beck, Nash, Reyenga — Metaclaw (Gilbert Cohen Remix) [Offen Music]
16. Kalbata — Al Shark (Part Two) [Fortuna Records]
17. Thee J Johanz — Move Your Butty (Thee J Johanz Rework) [Ballyhoo]
18. Haruomi Hosono — Laugh-Gas [Epic]
19. Automat — Rise / Advance / Genus [Harvest]
20. Aborted at Line 6 — Mammut (Extended Version) [Off Course]
21. Sociedades en Tetra Brik — Tempo Limite [Tetra Brik]
22. Aubrey — Data Block [Out-Er]
23. Pieces of Pensive State of Mind — Echoic [U-Trax]
24. Heiko Laux — Moved (Ricardo Villalobos Remix) [Kanzleramt]
25. Unknown Artist — Untitled B2 [NDATL Muzik]
26. Robbie Cee — Beautiful People (Instrumental) [Z Records]
27. Brighter Side of Darkness — Disco Ball [Magic Touch]
28. Closencounter — Let Yourself Go [Numero Group]
29. Kallaloo — Star Child (Long Version) [IDA]
30. Rodrigue Gauthier — Bon Conseille [R. Francis Entertainment]
31. Stanislas Tohon — Owhaaou ! (Raphael Top-Secret Edit) [Rush Hour]
32. Unknown Artist — Unknown Title
33. Jorge Reyes & Antonio Zepeda — Wawaki [Emotional Rescue]
34. Skandal — Fe Ca Ki Bien [Flarenasch]


Crédit photo : © Adrian Hylton


Nora est rédactrice freelance pour Mixmag France, suivez-la sur Twitter.

Loading...