En bref
Jeff Mills a produit un EP avec Tony Allen, 'Tomorrow Comes The Harvest'
Après deux ans de live et de collaborations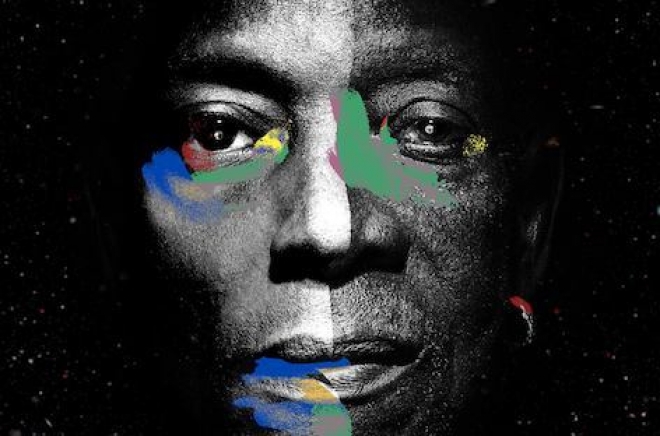 Jeff Mills et le batteur Tony Allen ont annoncé leur première sortie collaborative avec l'EP Tomorrow Comes The Harvest annoncé en Septembre prochain sur le label Decca Records.
Voilà plusieurs mois déjà que le pionnier de la techno de Détroit et la légende de l'afrobeat s'adonnent à des lives improvisés – on retient à ce titre leur excellente performance au New Morning de Paris en décembre 2016. Dans une interview avec FACT, Mills avait confié « Tout a commencé comme une simple requête pour venir jouer sur un album. […] Mais une fois qu'on s'est retrouvés en studio, je lui ai montré ce que je pouvais faire – et l'idée d'un show nous est venue. C'était le show au New Morning, à Paris ».
Deux versions de Tomorrow Comes The Harvest verront le jour. Une version européenne de quatre titres et une extended version japonaise qui comprend un titre supplémentaire et plusieurs edits.
Vous retrouverez le duo en live sur la scène du Grand Rex en septembre.
Tracklist
European version
01. Locked And Loaded
02. Altitudes
03. On The Run
04. The Seed
Japanese version
01. Locked And Loaded (Edit)
02. The Night Watcher feat. Carl Honcock Rux (Edit)
03. On The Run (Edit)
04. The Seed (Edit)
05. The Night Watcher (Instrumental / Edit)
06. Locked And Loaded
07. The Night Watcher feat. Carl Hancock Rux
08. On The Run
09. The Seed
10. The Night Watcher (Instrumental)