En bref
Le premier LP de Paula Temple, un coup de poing sonore qui appelle à l'action politique
Réflexion esthétique sur la techno et politique sur notre société
Sarah Pince
14 February 2019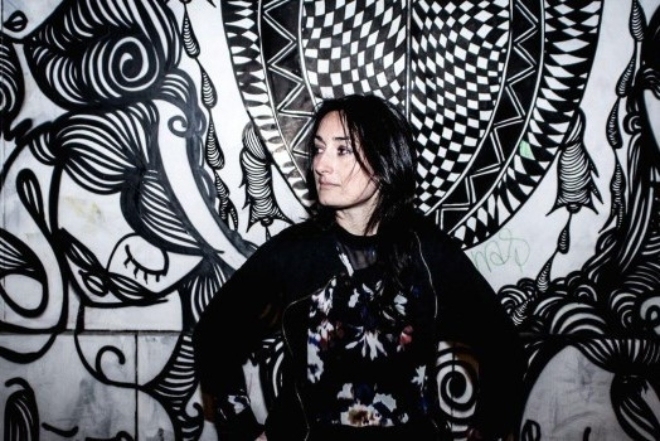 Elle avait fait rêver le public de Lyon avec un set fabuleux aux Nuits sonores 2018, la revoilà avec un projet de taille : Paula Temple annonce la sortie de son prochain LP, The Edge Of Everything le 3 mai sur son label Noise Manifesto. Les deux singles 'Joshua And Goliath' et 'Racing Earth' succéderont à sa sortie les 22 mars et 12 avril prochain.
Cette nouvelle production est le fruit d'une réflexion sur la charge cathartique d'une techno brute, noise et industrielle qui lui est propre : elle est « le résultat d'années passées à cogiter sur les vertus réparatrices du son brut. »
L'album part d'un questionnement esthétique, mais aussi politique. Présenté comme « un appel à l'action en ces temps désespérés », la puissance qui se libère de ses douze tracks sert le message clairement revendiqué par Noise Manifesto : « les oppresseurs doivent répondre de leurs actes. »
The Edge Of Everything paraîtra le 3 mars prochain en numérique et vinyle. La version vinyle comprend un track bonus, 'Gegen' – référence possible aux sulfureuses soirées du Kit Kat du même nom – qui n'était jusqu'ici disponible qu'au format digital.
Tracklist
01. Berlin
02. Joshua & Goliath
03. Joshua & Goliath (Slow Version)
04. Futures Betrayed
05. Open The Other Eye
06. Quantum Unfolding
07. Don't Use Your Eyes Now
08. Nicole
09. Raging Earth
10. Cages
11. Post-Scarcity Anarchism
12. Dimension Jumping
Load the next article