En bref
L'industrie musicale rend hommage à Aretha Franklin
La chanteuse est décédée aujourd'hui, âgée de 76 ans
La Rédaction
16 August 2018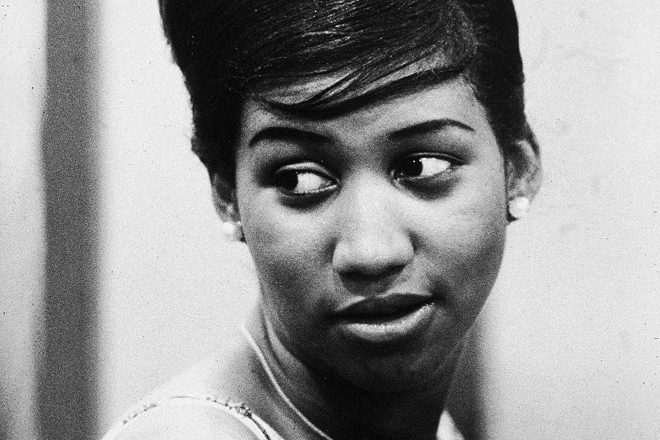 Aretha Franklin s'est éteinte aujourd'hui, à l'âge de 76 ans.

Selon Gwendolyn Quinn, qui représentait la chanteuse et a confirmée sa mort, elle serait décédée d'un cancer du pancréas. Plus tôt dans la semaine, l'interprète de 'I say a little prayer' était hospitalisée en soins palliatifs à proximité de sa résidence de Détroit.

De nombreux hommages d'artistes, de labels et de musiciens ont été émis de part et d'autres du monde pour saluer le talent et la carrière de la Reine de la Soul. Nile Rodgers, Ninja Tune, Paul McCartney ou encore The Black Madonna ont ainsi exprimé leur condoléances sur Twitter.
Aretha Franklin signe un contrat avec Columbia Records en 1960 et sort l'album 'Aretha' avec The Ray Bryant Combo l'année suivante. En 1966, la chanteuse signe sur le label Atlantic Records, par le biais duquel elle atteint la première place du Billboard Hot 100 avec 'I Never Loved A Man (The Way I Love You)'.
Magnifique interprète, ses titres 'Respect', '(You Make Me Feel Like) A Natural Woman', 'I Say A Little Prayer' et 'Chain Of Fools', permettront à la chanteuse d'écouler plus de 75 millions de disques à travers le monde. Cela fait d'Aretha Franklin l'une des artistes qui compte parmi les ventes de disques les plus importantes de tous les temps.
La Reine de la Soul a gagné 18 Grammys dans toute sa carrière, incluant le Legend Award en 1991 et le Lifetime Achievement Award en 1994.
Découvrez les hommages de l'industrie musicale ci-dessous.
Aretha Franklin will forever be the ultimate songstress. No one will ever get close. She was SOUL!
We have lost a Goddess and we should celebrate her contribution to our lives. I know she enriched mine!https://t.co/4wtgTvrL3H

— Simon Dunmore (@SimonDunmore) 16 août 2018
The moment I wake up, before I put on my make up, I say a little prayer for you

— Chance The Rapper (@chancetherapper) 16 août 2018
Let's all take a moment to give thanks for the beautiful life of Aretha Franklin, the Queen of our souls, who inspired us all for many many years. She will be missed but the memory of her greatness as a musician and a fine human being will live with us forever. Love Paul pic.twitter.com/jW4Gpwfdts

— Paul McCartney (@PaulMcCartney) 16 août 2018