En bref
Run DMC sort une compilation de ses influences hip-hop, disco et soul
Les deux vinyles de 12on12 RUN DMC seront tirés en édition limitée
Théotime Roux
26 November 2020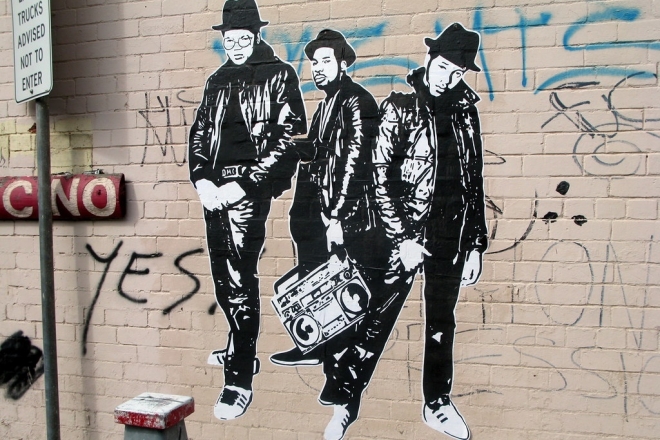 Tout juste sorti d'une collaboration avec Travis Scott, l'influent label 12on12 a annoncé pour le 8 décembre la sortie d'une compilation exclusive signée Run DMC. Le légendaire groupe de rap américain y a réuni les morceaux qui ont façonné son identité musicale.
Les classiques du hip-hop des débuts, dans les années 1980, ne manquent pas à l'appel, avec la présence de Grandmaster Flash, Afrika Bambaataa et The Sugarhill Gang. Le disco est lui aussi présent, avec le classique 'Good Times' de Chic ou encore 'Love Is The Message' de MFSB. On a aussi droit à 'Rock Box', de Run DMC eux-mêmes, 'Walk This Way' de Aerosmith, et même 'Trans Europe Express' de Kraftwerk.
Illustrée par la talentueuse Reena Tolentino, la compilation sera tirée à 500 exemplaires uniquement. Sa sortie coïncide avec le 35ème anniversaire de leur album, Raising Hell. Elle est également dédiée au regretté Jam Master Jay, membre historique du groupe.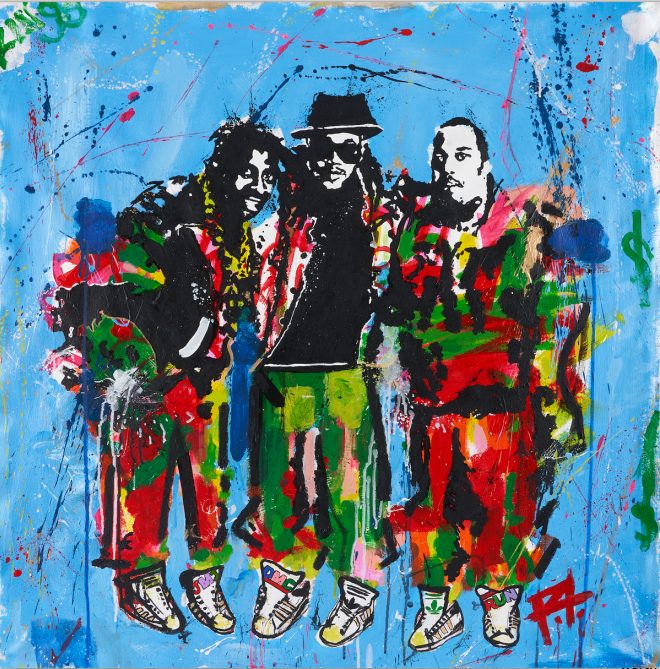 Tracklist:
Side A
1. Grandmaster Flash & The Furious Five – Superrappin'
2. The Whole Darn Family – Seven Minutes of Funk
Side B
1. Afrika Bambaataa & Soul Sonic Force – Planet Rock
2. Kraftwerk – Trans Europe Express
3. Aerosmith – Walk This Way
4. RUN DMC – Rock Box
Side C
1. The Sugarhill Gang -Apache (Jump On It)
2. Brand Nubian – Brand Nubian
3. Chic – Good Times
Side D
1. MFSB – Love Is The Message
2. Kenny G – The Look Of Love
3. Anita Baker – You Bring Me Joy
A lire aussi :
RZA veut voir le Wu-Tang Clan au Rock and Roll Hall of Fame

Théotime Roux est rédacteur junior pour Mixmag.fr, suivez-le sur Twitter.
Retrouvez nos derniers reportages, interviews, streams et contenus vidéos sur la chaîne YouTube Electronic Subculture.
Crédits :
Photo en une : "Run DMC" by sensesmaybenumbed is licensed under CC BY-NC-SA 2.0
Load the next article