En bref
RZA veut voir le Wu-Tang Clan au Rock and Roll Hall of Fame
« Ça prendra sûrement du temps »
Sarah Pince
29 March 2019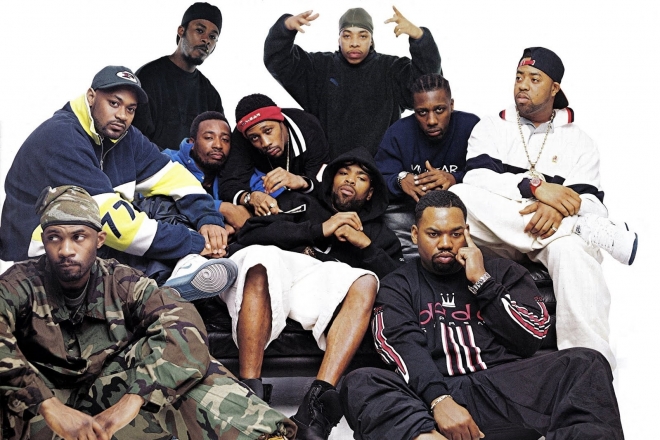 Des légendes du hip hop s'y trouvent : Grandmaster Flash & The Furious Five, Run-DMC, Beatie Boys, Public Enemy, N.W.A et Tupac. Alors pourquoi le Wu-Tang n'a pas sa place au Rock & Roll Hall of Fame ?
Voilà ce que déplore RZA dans une interview délivrée au magazine Rolling Stones. « Je pense que nous devons y être, je le crois sincèrement. »
« Ça prendra sûrement du temps » Grandmaster Flash & the Furious Five sont les premiers rappeurs à intégrer l'institution, en 2007 seulement. « Je pense que c'est une bonne chose pour nous et je pense que c'est bon pour le rock & roll, parce que le hip-hop est une forme de musique qui emprunte à tous les genres, et tout particulièrement au rock & roll. »
En attendant, la légende reste en action. Le crew a annoncé en début d'année une tournée, en compagnie de De La Soul et Public Enemy, pour célébrer les 25 ans de leur premier album 'Enter The Wu-Tang (36 Chambers)', dont le très rock'n'roll 'Bring Da Ruckus'. « En écoutant 'Bring Da Ruckus', je pensais faire du hip-hop, mais merde, il a un putain de groove rock & roll » s'exclame RZA.
Il a également annoncé le tournage d'un thriller inspiré des débuts du groupe intitulé 'Angel of Dust', en co-direction avec son coéquipier de mic, Ghostface Killah, en plus d'une série télévisée avec Ashton Sanders qui s'est illustré dans le film Moonlight.