Playlists
#SaveOurScene : la tracklist de Rebeka Warrior pour Paris Is Boiling
Sélection de beats acérés d'une grande figure de la scène française
Paris Is Boiling
9 May 2020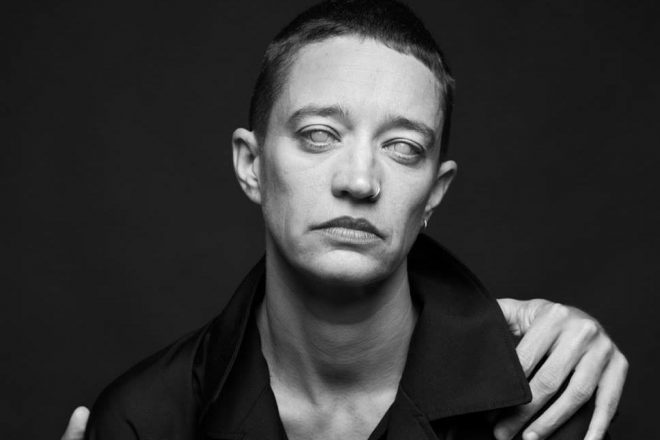 Un set sombre et puissant d'une légende de la scène française : la DJ, chanteuse et musicienne hors-pair Rebeka Warrior, artiste au répertoire impressionnant, de Sexy Sushi à son dernier projet Kompromat, co-fondé avec Vitalic.
Un set spécial confinement de la grande dame de la scene alternative française, derrière ses platines et son inséparable micro pour la soirée caritative Paris Is Boiling, le grand final du Lockdown Live festival en partenariat avec Villa Schweppes et Tealer : une levée de fond au profit de la Fondation Hôpitaux de Paris-Hôpitaux de France pour le dernier weekend du confinement.
Soutenez la scène indépendante en achetant titres et merch sur Bandcamp, plateforme qui reverse ses profits directement aux labels et artistes :
Certains titres sont inédits ou non répertoriés : retrouvez les autres sorties de Rebeka Warrior, Jacidorex, Scratch Massive sur Bandcamp.

Tracklist complète :
Rebeka Warrior - Die Hexe
AIROD - Universe of 90's Techno Parties (Randomer Remix)
HDMIRROR - MICROGRAM
Jacidorex - NeoAcid 6
Pier - Polar
Scratch Massive - Ice Breaker (Dima Remix)
In Verruf - Too Much DMT
Toni Moralez - Ghetto Techno
DAX J - Protect The Prophecy
The Horrorist & Radical G - Kobayashi - Da - Here comes the storm Al Ferox Remix
KOMPROMAT - Traum Und Existenz
The Horrorist - Thomas P Heckmann Ponyhof
Krampf - LSD XTC (Do We Really Need)
Maissouille & Rebeka Warrior - Envy Is Illusion

Enregistré en confinement en avril 2020 et diffusé en différé.
---
Crédits :
Photo en une : DR, courtesy of the artist
Load the next article