Classics
The Prodigy dévoile son nouveau single 'Need Some 1'
Un avant-goût de leur septième album 'No Tourists'
La Rédaction
20 July 2018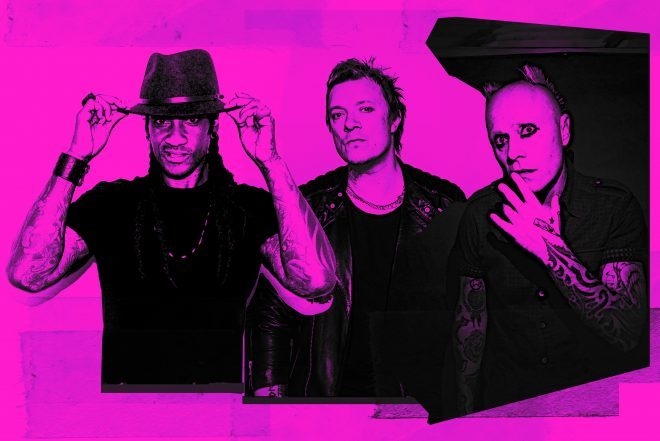 The Prodigy ont dévoilé un nouveau single intitulé 'Need Some1', un avant goût de leur septième album studio à paraître prochainement.
Au début du show de la BBC The Party Playlist animé par la DJ irlandaise Annie Mac, la présentatrice a déclaré « The Prodigy is back », en jouant un track où l'on reconnaît bien la patte inimitable du groupe sensationnel - pionnier du big beat dans les années 90.
Le prochain album de The Prodigy intitulé No Tourists avait été annoncé à la fin de 2017. Finalement, l'album est officiellement prévu pour le 2 novembre 2018.
Découvrez le nouveau single 'Need Some1' de The Prodigy et son clip ci-dessous.
En attendant la sortie, redécouvrez 19 bangers qui ont fait la carrière de The Prodigy ici.
Crédits :
Photo : Matthias Hombauer & The Prodigy
Load the next article