Playlists
#SaveOurScene : la tracklist de La Fraicheur pour Paris Is Boiling
Un set 100% talents français
Paris Is Boiling
9 May 2020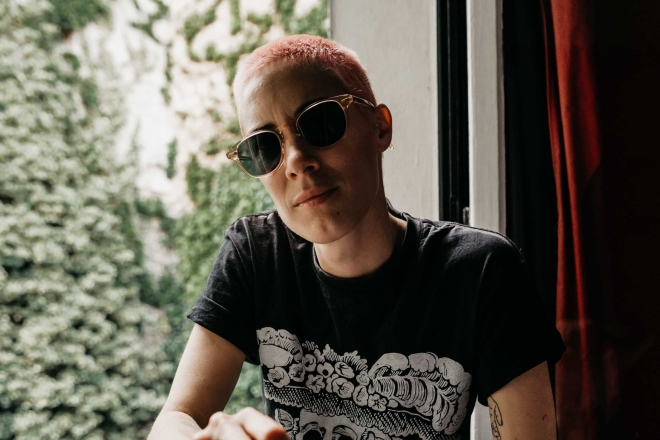 Fervente porte-parole d'une techno puissante et engagée, La Fraicheur nous a concocté un set plein de pépites 100% françaises, enregistré en confinement à Barcelone dans les locaux de SHEA Radio - BSIDE School in Barcelona , gracieusement offerts pour l'occasion.
Parfait clap de fin fort en BPMs pour le closing de Paris Is Boiling, le grand final du Lockdown Live festival en partenariat avec Villa Schweppes et Tealer : une levée de fond au profit de la Fondation Hopitaux de Paris-Hopitaux de France.
Soutenez la scène indépendante en achetant titres et merch sur Bandcamp, plateforme qui reverse ses profits directement aux labels et artistes :
Certains titres sont inédits ou non répertoriés : retrouvez les autres sorties de La Fraicheur & Leonard de Leonard, Trismus, David Asko sur leur page artiste.
Tracklist complète :
Helene Vogelsinger - Dimension
La Fraicheur & Leonard de Leonard - Sang Chaud (Calling Marian Remix)
Munsinger - Steel Ribbons
Trismus - Exos
Arnaud Le Texier - Thanatos
The Botched Noise Makers Committee - Noviamagus
David Asko - Techno Therapy (La Fraicheur Remix)
Bloody Mary & Cardopusher - Comformity Kills Alternative Mix
La Fraicheur & Leonard de Leonard - Sang Froid (Caravel Remix)
Noize Maker - Tjalk
Owlk - The One Who Knocks
WAST & F.E.M - S14

Enregistré en confinement en avril 2020 et diffusé en différé.
---
Crédits :
Photo en une : © Emilie Mauger

Load the next article