En bref
The Hacker et Pharrell Williams seront sur le prochain LP de Gesaffelstein
Et une date de sortie confirmée pour le 8 mars
Sarah Pince
20 February 2019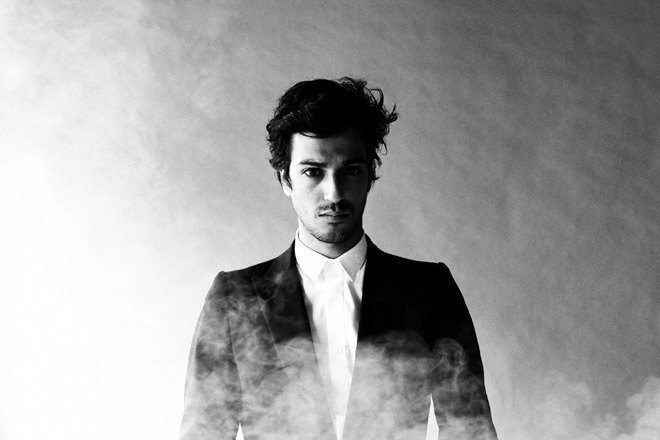 Gesaffelstein soigne un retour attendu avec son prochain LP Hyperion et voit les choses en grand. Signé chez la major Columbia Records et successeur de Aleph sorti il y a six ans, il compte sur sa tracklist dernièrement dévoilée quelques collaborations de taille.
Pour la production de ce prochain LP, Gesa a fait appel à du beau monde : après une première collaboration avec le phénomène R&B sur son dernier album My Dear Melancholy, the Weeknd apparaît sur le titre 'Lost in the Fire'. On y retrouve également le très plébiscité Pharrell Williams et le pilier de la techno française The Hacker.
Le Français a également invité les moins connus Bronwyn Griffin du duo synth pop canadien Electric Youth, auteur du titre de la soundtrack de Drive 'A Real Hero', ainsi que le trio pop-rock Haim.
'Reset', le single aux accents IDM révélé en novembre dernier, sonnait déjà les prémices d'un nouveau départ pour celui qu'on surnomme affectueusement « Gesa ». La diversité des collaborations de ce nouveau long format affine les traits de l'horizon visé par le talent de la techno hexagonale.
Hyperion sera disponible le 8 mars
Tracklist :
01 Hyperion
02 Reset
03 Lost in the Fire [ft. the Weeknd]
04 Ever Now
05 Blast Off [ft. Pharrell Williams]
06 So Bad [ft. Haim]
07 Forever [ft. The Hacker & Bronwyn Griffin]
08 Vortex
09 Memora
10 Humanity Gone