En bref
Amsterdam: Le Dekmantel dévoile une programmation enflammée pour 2020
Avec entre autres Josey Rebelle, Theo Parrish et Floating Points
Camille-Sarah Lorané
15 January 2020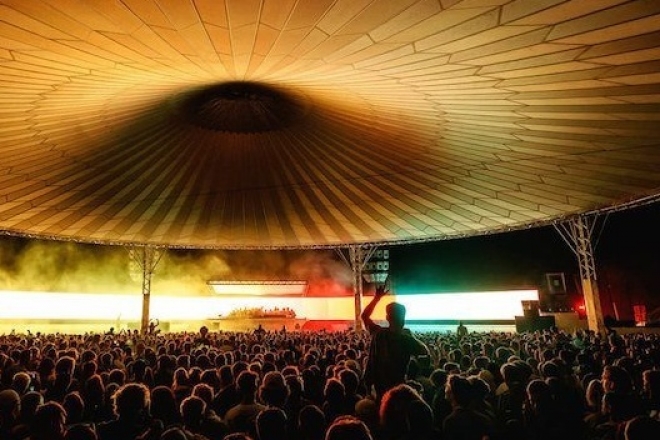 Le Dekmantel Festival a annoncé sa programmation 2020 vertigineuse. Il se déroulera à Amsterdamse Bos du 31 juillet au 2 août.
Pour sa huitième édition, le Dekmantel a réservé Theo Parrish pour un set de 10 heures de house toute droit sortie de Détroit, les mythiques Floating Points, Philip Glass et Robert Hood joueront quant à eux en direct.
Pour les DJ sets : Josey Rebelle , DJ Harvey, Hunee, Objekt, Bambounou, Helena Hauff, DJ Stingray, Batu, DJ EZ et plus encore. Les festivaliers pourront également s'extasier avec un b2b de JASSS et Low Jack, et de The Hacker et Miss Kittin. Le groupe japonais Goat joue aussi, aux côtés de Venetian Snares et du projet Nurse With Wound de Steven Stapleton.
Pour le reste, les fans retrouveront entre autres Seun Kuti & Egypt 80 ft. Yasiin Bey, Antal, Channel One, Damien Dubrovnik, Identified Patient, Blanck Mass, Interstellar Funk, Tribe Of Colin (live), Batu, Front 242, Matrixxman & Randomer, The Mover, Robert Hood, Gesloten Cirkel, Karenn, Skee Mask, Parrish Smith, Lena Willikens & Ivkovic, Elena Sizova, Re:ni, Mad Miran, Jensen Interceptor, Job Sifre, Dimi Angélis, Aquarian, Solid Blake, Julianna Huxtable, David Vunk, Giant Swan, Jamie Tiller, Roza Terenzi, Bufiman (live), Aurora Halal, Nihiloxica, Jane Fitz, Sherelle, 808 State, Call Super, Dbridge (live), Young Marco, Miss Djax, Nicky Siano, DJrum, Anthony Rother, Altin Gün, Freedom Engine (live), Upsammy, Oko DJ, Rroxymore, Oceanic, Thomas Martojo, Beta Librae, Machine Woman (live), Jasmin, Phase Fatale & Reka, Bufiman (live), Caio T, Casper Tielrooj &, Lawrence Le Doux, Omoloko, Hector Oaks & MCMLXXXV.
Déchiffrez le reste de la programmation dans les visuels hypnotiques du site du festival.
Crédit Photo : © Kevin Lake
À lire aussi !
"MIDIMINUIT", 12 heures d'after techno de jour à Paris dans une friche industrielle
Burning Man : le festival a dévoilé le design futuriste du temple 2020
F.A.M.E 2020 : le festival de films sur la musique a dévoilé sa programmation haute en couleur